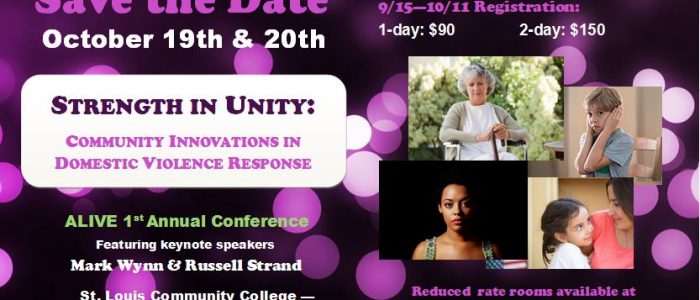 Registration is now open! CLICK HERE to learn more and reserve your spot today.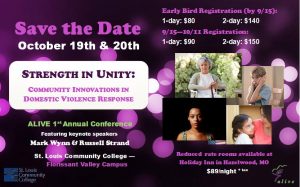 In recent months, we've heard quite a bit about the potential mental health benefits of adult coloring books. People have utilized things like mandalas as a means of stress-reduction for many years. Mandalas are square or circular designs with geometric shapes and the concept of mandala existed for many years in Eastern religions and has been used as a means of meditation, sometimes being seen as a microcosm of universal forces or the self. While some coloring books feature traditional mandala designs, others include illustrations of landscapes, animals, or words. For many survivors of trauma and abuse, creative and artistic outlets like coloring are an important aspect of emotional healing. Adult coloring books are just one example of the various creative pursuits that survivors use as a means of expression and escape. Those of us who work with survivors of domestic violence observe that individual journeys of healing tend to reflect both universal themes and uniquely personal elements. I spoke with several survivors who shared their own experiences on different aspects of creativity in the healing process. In listening to their experiences, it became apparent that people utilize creative activities in several different ways based on their personal needs and preferences. Artistic expression can be used to relax, to facilitate cathartic expression, as a means of distraction, or to create a place of emotional refuge. Whatever our personal relationship to trauma, there is a lot to learn from the insights and experiences of survivors who have integrated creative forms of healing into their lives. [Read more…]
Franklin County Proclamation Observes January as National Stalking Awareness Month
l to r: Second District Commissioner Jeff Maune, Presiding Commissioner John Griesheimer, ALIVE Crisis Intervention Specialist Cathy Covington and First District Commissioner Tim Brinker.
Franklin County, MO — January 16, 2016
Franklin County Commissioners lauded the services ALIVE provides in Franklin County, Missouri. Presiding Commissioner John Griesheimer signed a proclamation recognizing January as National Stalking Awareness Month.
---
Rockin' purple for Domestic Violence Awareness Month!
(l to r): Franklin County Sheriff Gary Toelke, St. Clair Police Chief Bill Hammack, St. Clair Police Lt. Michael Wirt and Lt. Steve Pelton with the sheriff's office.
---
ALIVE PUBLIC SERVICE AWARD – 2/21/2015
ALIVE was honored by the Sullivan Chamber of Commerce on Saturday, February 21, 2015. ALIVE shares the 2014 Public Service Award with Sullivan law enforcement officer Lt. Patrick Johnson. Congratulations to all!