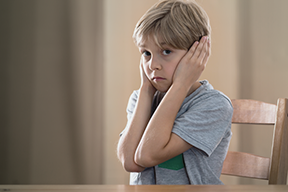 Child Therapist
ALIVE is seeking a full-time therapist to provide counseling to children who have witnessed and/or been affected by intimate partner abuse in their household. Some children may also have experienced abuse from a parent. The therapist would conduct Parenting Assessments with the non-abusive parent, and create a plan for assisting the child(ren) in the family through individual work, sibling sessions, family sessions, or parenting sessions. Sessions will be held in the Franklin County office, as well in several area schools.
Hours: Monday through Friday, daytime and some evenings.
Qualifications: MSW, MA Counseling, or related field. Ideal candidate would be licensed as a Missouri LCSW or LPC, and have several years of domestic violence advocacy work, knowledge of trauma-informed practices with children, and experience with parenting skill-development. Certifications in EMDR or TF-CBT would be a plus.
Minimum knowledge, skills and abilities required to successfully perform major duties/responsibilities:
Must have a valid US state issued driver's license, car insurance, a satisfactory driving record, and   use of a reliable personal vehicle
Must be able to work occasional weekends and or/weekends as required by volunteer, community, and/or agency needs
Must be able to lift up to 30 lbs. on a regular basis, with or without reasonable accommodations
Must be able to use computer and/or tablet technology; including case management software, MS Office applications, e-mail, and other standard or proprietary programs
Send cover letter and resume to Maggie Menefee at mmenefee@alivestl.org