Part-Time Therapist – Franklin County
ALIVE is seeking a therapist to provide counseling to adults who have experienced intimate partner abuse. The therapist's primary duties include conducting individual counseling sessions, co-facilitating a support group, and documenting client contact.
This position is a contract position for up to 24 hours a week, some evenings required.
Qualifications:  MSW, MA Counseling, or related field, licensed as a Missouri LCSW, LPC, or PLPC, have experience with domestic violence advocacy, trauma-informed practices, cultural competence, LGBTQ+ identities, and rural issues. Training in EMDR, DBT, or CBT is a plus.
Send cover letter and resume to gro.l1561404265tsevi1561404265la@yk1561404265sdagj1561404265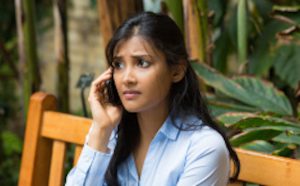 Full-time Evening Crisis Intervention Specialist
ALIVE is seeking an advocate to answer the crisis line and provide case management to domestic abuse victims in our emergency sanctuary. This position will conduct assessments of callers seeking shelter, coordinate the admittance/discharge of clients, develop safety plans, provide referrals and education, document service provision, and collect/report data for grants. This position will work closely with other team members. Direct services are provided by phone and in person, including:
Providing immediate crisis intervention services to crisis line callers and clients
Facilitating client access to the ALIVE Nights of Safety program
Providing crisis intervention and case management to Nights of Safety clients
Conducting client intake assessments
Documenting client interactions
Providing staff back-up for crisis line volunteers
Assisting with volunteer training, as needed
Communicating to and coordinating with interns/volunteers to provide seamless client services
Schedule:  3pm to 11pm or 4pm to midnight, five shifts per week. Must be flexible to work weekends when needed. Required training and meetings will occur periodically.
Qualifications:
BSW, BA in Psychology, or equivalent credentials
Knowledge of community resources
Experience in social services and/or volunteer programs
An understanding of domestic violence and the ability to articulate the ALIVE philosophy of empowerment
Ability to work an adjusted schedule in the office and/or periodic shifts (as crisis line back-up) from home as needed
Strong organizational and case management skills
Ability and the desire to work in a multicultural community and to communicate effectively with people from diverse backgrounds, lifestyles, socio-economic levels, and abilities
Transportation and ability to travel between office, emergency sanctuary, and client resource sites required
Ideal candidate will have 1+ years of domestic violence advocacy work, experience with individuals in crisis, knowledge of trauma-informed services, and ability to work with diverse populations, particularly those with limited economic resources.
Minimum knowledge, skills and abilities required to successfully perform major duties/responsibilities:
Must have a valid US state issued driver's license, car insurance, a satisfactory driving record, and use of a reliable personal vehicle
Must be able to work occasional weekends and or/weekends as required by volunteer, community, and/or agency needs
Must be able to lift up to 30 lbs. on a regular basis, with or without reasonable accommodations
Must be able to use computer and/or tablet technology; including case management software, MS Office applications, e-mail, and other standard or proprietary programs
Please send cover letter, resume, salary requirements and references to Shoneka Burnett at gro.l1561404265tsevi1561404265la@tt1561404265enrub1561404265s1561404265.