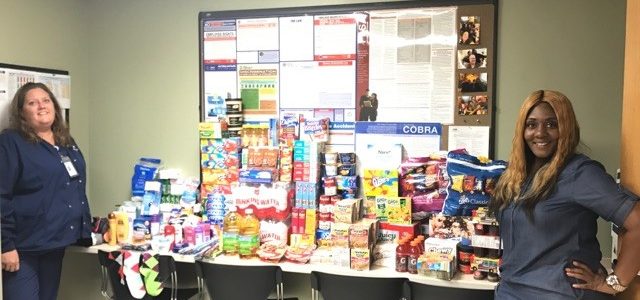 In response to an SSM challenge for all departments to do a community service project, the OB-GYN group at DePaul chose to support families impacted by domestic abuse.
"We chose ALIVE because we work with women on a daily basis and have seen the devastating effects abuse can have on families," said Carol Sohn, RN. "We are happy to have a safe place to refer our patients in times of crisis, and wanted to be able to help in some way."
The group collected diapers, formula, protein drinks, wipes, and non-perishable food items (soft drinks, soup, snacks) to support families in ALIVE's Nights of Safety emergency shelter. The SSM OB-GYN team's generosity and commitment to our community are helping empower Nights of Safety clients to build safe and hopeful futures.
On behalf of ALIVE's clients, THANK YOU to the SSM Health Medical Group OB-GYN team!