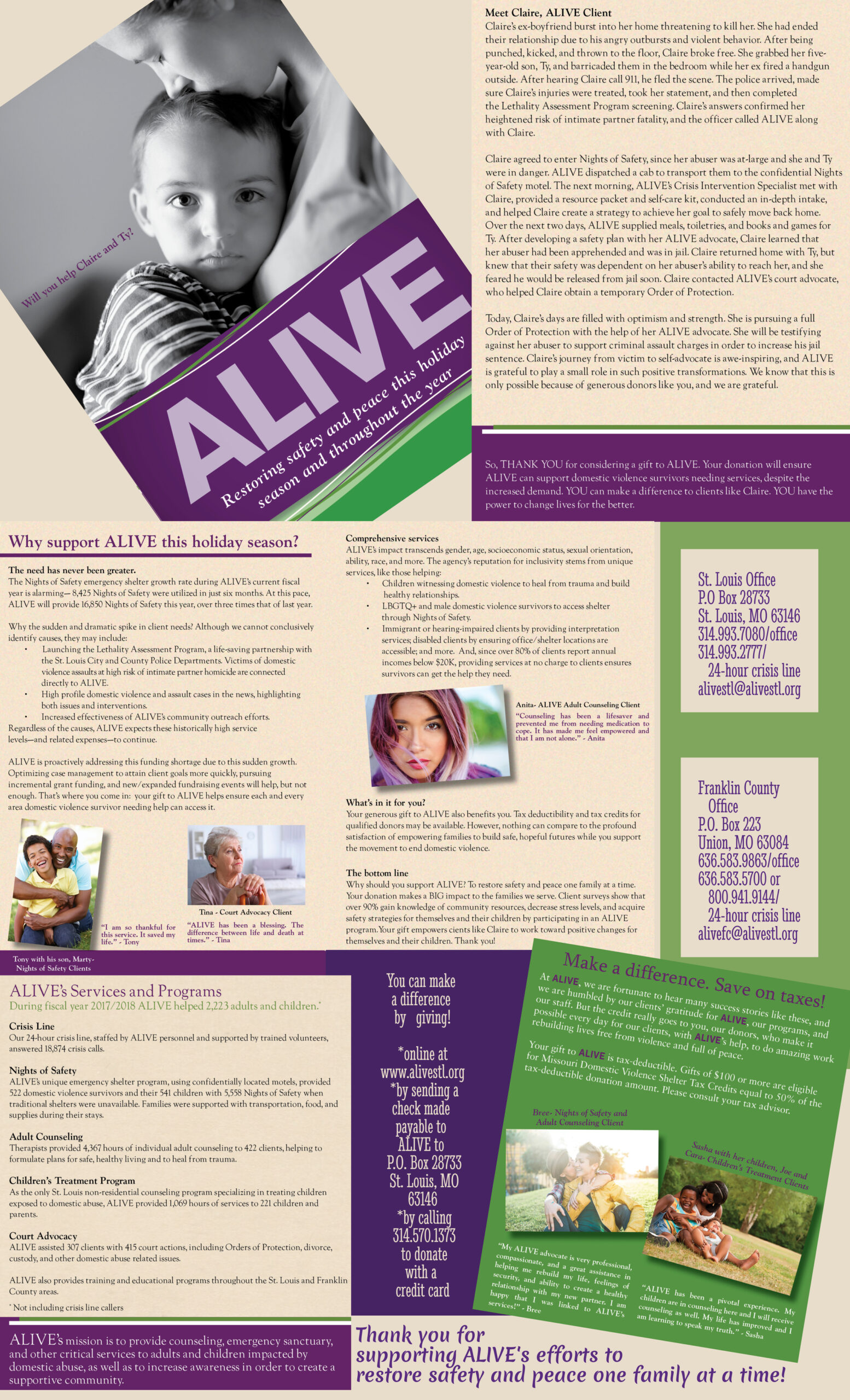 Your gift changes lives. Please donate today. It's quick and easy.
Mail a check made payable to ALIVE to ALIVE, P.O. Box 28733, St. Louis, MO 63146.
Call 314.570.1373 to donate via credit card.
On behalf of our clients, THANK YOU for your gift of safety, peace, health, and hope.